You are planning to travel to Korea, but do not know how to plan your trip? Come to our blog to learn more about attractive places and things to do when traveling to Korea.
South Korea is one of the countries with the most tourist attraction in East Asia. Korea has an alternating wet continental climate and humid subtropical climate, influenced by the East Asian monsoon. Spring usually lasts from late March to early May, summer from mid-May to early September, autumn from mid-September to early November and winter from mid-November to mid-March. Please learn to have the best trip experience.
1. Things to see
Namsan Tower or N Seoul Tower is the communication and observation tower in Seoul. And was built in 1969 on the top of Namsan. Located right between the heart of Seoul and famous Namsan Park. In particular, this place is known as one of the most interesting love tourism towers in Korea.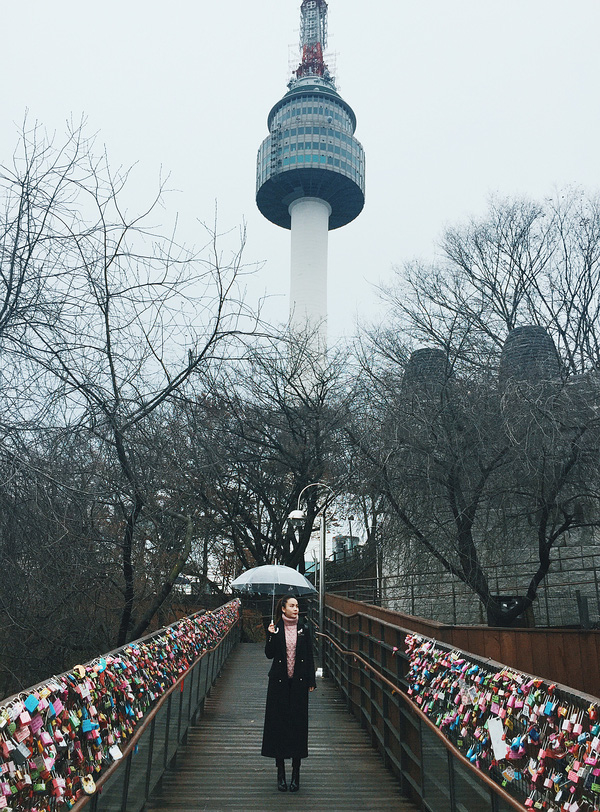 The war memorial of Korea: The worldwide travel information website TripAdvisor (USA) has ranked the War Museum in the Yongsan district in Seoul as # 1 in the Sightseeing category in Korea. The War Museum scored 4.5 out of a maximum of 5 points according to the traveler reviews.
Changdeokgung Palace was the second royal villa built following the construction of Gyeongbukgung Palace in 1405. It was the principal palace for many kings of the Joseon dynasty, and is the most well-preserved of the five remaining royal Joseon palaces. Changdeokgung Palace's garden behind the inner hall, called the Secret Garden, the most beautiful time to see the garden is during the fall when the autumn foliage is at its peak and the leaves have just started to fall.
Gyeongbokgung palace is one of the five largest palaces in Seoul. Built in the Joseon Dynasty, the first dynasty of Korea, Canh Phuc Cung is the brain of the ancient Cao Ly dynasty activities. Today, though no longer a political center, Canh Phuc Cung still retains its ancient beauty.
Lotte World is a large entertainment complex in Seoul, South Korea. Lotte World is famous as a complex of CLT (Complex Life Town). Includes: Theme Park theme park, shopping mall, hotel. Coming to Lotte World, you are spoiled for shopping, sightseeing and resting without having to move much
Seoul Namdaemun Market has more than 10,000 shops and street vendors. Traveling here, visitors can find any common item. From appliances, stationery, clothes, toys to food, everything is enough. Or simply want to search for a sightseeing spot, Namdaemun does not disappoint. You will discover and immerse yourself in the Korean cultural space at the market. Merging with the local people, buying, selling, enjoying traditional cuisine, extremely interesting.
Myeongdong Street is the top 1 of the 4 biggest shopping streets in Seoul. It is also known as "Orchard Road" is no different from Singapore, you can easily see thousands of familiar fashion brands here, for example from clothing to cosmetics, many brands are close by. So you will find and shop very easily without worrying about wasting time.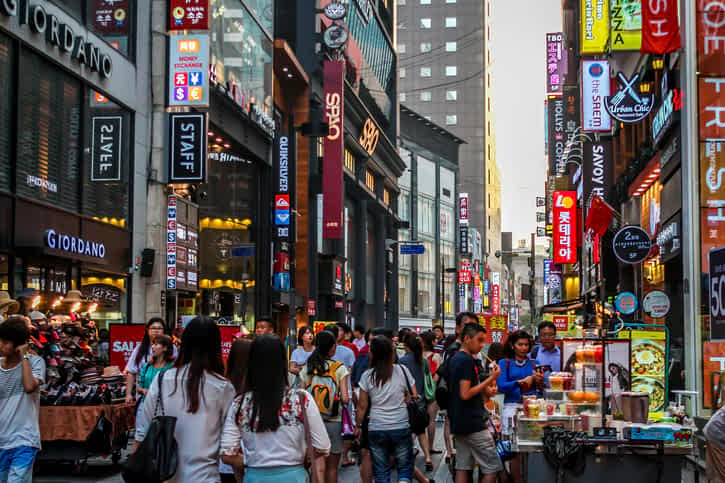 Hanok Village in Bukchon is a traditional Korean craft village with a long history located between Gyeongbok Palace, Changdeok Palace and Jongmyo Shinto shrine. The traditional craft village includes lots of alleys, preserved intact hanok houses in the 600-year-old metropolis. This is an extremely ideal place for you to save commemorative photos with Korean hanbok.
2. Things to eat.
Kimchi is considered a typical dish in Korea and is also a daily dish of the Korean people. Made from Chinese cabbage with a characteristic spicy flavor, Koreans process it into many different dishes such as kimchi fried rice, kimchi soup. There are many different types of kimchi but each has a strong aroma and a spicy flavor.
Korean mixed rice (bibimbap) is the most popular dish in Korea, made from white rice mixed with vegetables, meat and scrambled eggs. With the white color of rice, the yellow color of the egg and the green color of the vegetables, the brown color of the meat creates the traditional mixed rice dish of the Korean people.
Tteokbokki rice is a popular dish in Seoul with its distinctive flavor. Made from rice flour molded into long balls, stewed with red peppers and onions not only has a delicious taste but also has a very special orange red color.
BBQ barbecue is marinated with soy sauce, has an attractive sweet taste and is considered the number one dish in Korea. Served with lettuce, sesame leaves or other leaves is not only delicious but also very nutritious.
Traditional tea culture is also something that you should try when coming to Korea. In order to enjoy tea as a tradition in Korea, there are also some principles that you need to understand so that you don't be rude to your country. Enjoying tea is also helping to relax, eliminate all worries and troubles in the hustle and bustle of modern times. Tourists come from afar and enjoy tea is the most interesting and simple way to better understand the people and culture here.
Samgyeopsal is grilled pork bacon, pork used for this dish is 3 layers of meat and is often served with vegetables: lettuce, garlic, mushrooms, onions, … Sauce is an indispensable ingredient to help. Increased taste when eating Samgyeopsal. The sauce can be Korean salt with pepper and a little sesame oil or mixed with chili sauce, Korean soybeans mixed with some other spices.
Yangnyeom Chicken Is a spicy fried chicken leg that is also very popular in Korea. Yangnyeom Chicken is a popular nighttime snack that will be extremely attractive when diners sip a beer, and spicy chicken feet are also served with bean sprouts, rice balls sea. The dish tastes very spicy so it is best for customers to eat it with plenty of rice.
Jajangmyeon is a traditional Korean dish with diverse ingredients and full of nutrients that sisters often see in Korean movies. Black soy sauce noodles are a combination of soft, chewy noodles mixed with rich and fragrant black soy sauce. Especially eating black soy noodles with vegetables such as zucchini, cabbage, potatoes, mushrooms … helps reduce the boredom of soy sauce and noodles, and increase the flavor.
Makgeolli, also known as Makuly, is a North Korean alcoholic drink. This drink is made from rice, has milky color, sweet taste. As a long-standing traditional rice wine, very popular and very popular with young people in Korea. Makgeolli is associated with culture and indigenous life.
Soju is an alcoholic beverage that originated from the Korean peninsula. The main ingredient is rice and is almost always combined with other ingredients such as wheat, barley, sweet potato, or tapioca. It is a very popular drink in Korea and is loved by many people.
3. Things to buy.
When traveling to Korea, besides enjoying the charming scenery, shopping for goods is also an activity that many tourists especially love. Therefore, the gifts should buy when traveling to Korea, making your journey to discover the land of Kim Chi more memorable.
Cosmetic: Today, Korean cosmetic and beauty technology takes the throne. Many Korean cosmetic brands have become "hot trends" in the Vietnamese youth community. Therefore, friends or relatives traveling to Korea just want to carry genuine cosmetics to use.
Korean Red Ginseng known as a famous "super nutritious" food in Korea, Korean ginseng possesses many useful medicinal properties. Korea is one of the manufacturers' locations. The best ginseng worldwide. Because it has the appropriate soil, nutritional and climatic conditions needed to grow this particularly rare herb.
Traditional statues are cute, relatively small figurines that you can put in your pocket and take home. This is definitely a great souvenir in your Korean trip. You can easily find these lovely statues in famous Korean traditional markets such as Namdaemun, Gwangjang …
Hanji: If you want to find and buy a typical Korean traditional product, Hanji is a very suitable product. This is a traditional Korean paper and has extremely impressive quality.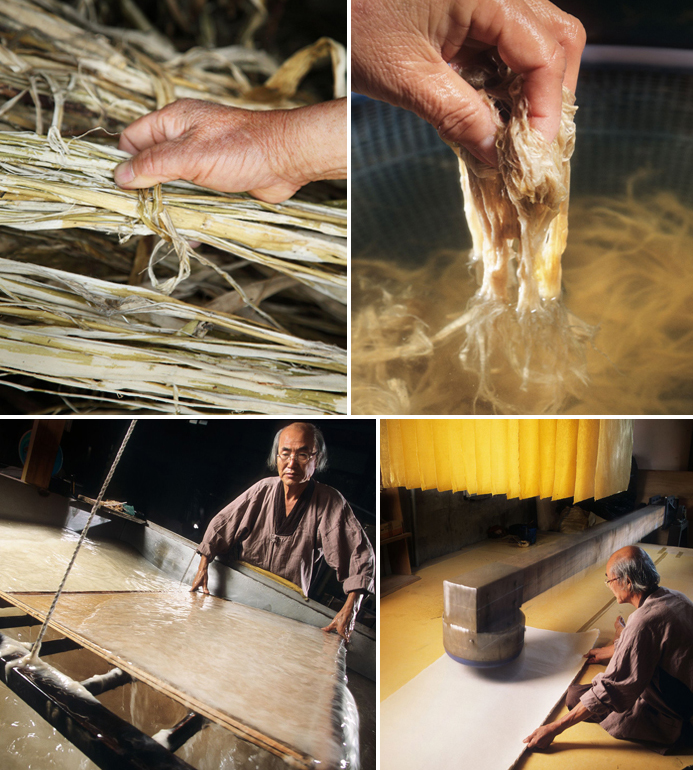 Hadong Tea: One of the best teas in Korea is Hadong tea. This tea gives a particularly delicious taste when enjoyed. And just like ginseng, Hadong tea also has many health benefits of drinkers. The delicious taste of Hadong tea gives visitors many unforgettable experiences.
Dried seaweeds are a great option in Korea because they are fairly inexpensive but still high quality. This dish has a delicious taste and offers many health benefits. You can also use seaweed to combine many different dishes.
Korean dojang is also known as stamp or seal. This is a great souvenir, as they are lovely in size and do not wear out easily over time.
Handicrafts: Especially items with cultural characteristics and symbols of Korea, dolls wearing Hanbok or traditional masks, Korean pottery, …
Banana Milk: How can we ignore banana milk, the national drink of Korea that has been carried around the world. The sweet and fragrant banana flavor in the packaged milk bottles is indescribably lovely.
Above is to share about Korean travel experiences for self-sufficient travel, dining and sightseeing, you can refer to your trip. Wish you have an interesting trip with your loved ones in the land of kimchi. Hope with some general suggestions above will help you have a great trip in Korea.